Blog
Russ and Underdog are ready to shred next Thursday
Underdog has been not taken the usual reunion route with returning for a few shows and ducking back into the shadows.
They released Matchless on Bridge9, a comprehensive discography, have played quite a few shows including United Blood and are finally giving TIH a shot.
It was a hard sell for me to get a band to headline on a weekday night in the first place, let alone when the show could be viewed as a "preshow" but when they agreed to do it, Underdog took an impressive lineup of the best and brightest current and up and comers and made it the first night of TIH 2011 to sell out.
Sorry if you're going to miss it, but Underdogs TIH set will be something talked about for years to come.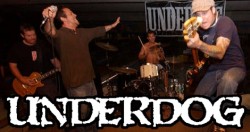 Are you excited to play TIH 2011?
Yes…We`re stoked, and can`t wait to play TIH and finally play Philly again!  Seeing all the old school and the young new kids will be awesome…The best thing will be playing to people who have never seen UNDERDOG before!  and don`t forget the Philly skaters…CAN`T WAIT.
Where do you draw your motivation to keep doing Underdog after all these years?
Every single person that comes to see us motivates me, from the people up front in the pit,  to the people all the way in back…We wouldn`t be here if it wasn`t for them…our fans! I give 100% credit to the people who keep coming out to see us.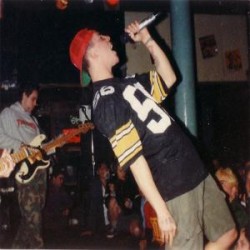 Is there any young bands on TIH 2011 that you're looking forward to seeing?
Sure…Foundation,Rival Mob and Cold Wold would be a few of the younger bands I look forward to seeing…I think these bands try to be a little more unique than the main lot of Hardcore bands these days…So I think that effort makes them stand out.
If you could book any 3 bands on TIH for next year who would they be?
Ok, right off the top of my head I`d say…Urban Waste, Scream and Murphy`s Law
Are you ready for how crazy sweaty and hot the FU church will be when you guys play?
FUCK Yeah! Crazy…Sweaty and Hot…That`s when we`re in our element most. The crazier, sweatier and hotter…the BETTER!  CAN`T WAIT!