Blog
Want to help a great local Charity that will be collecting items at TIH?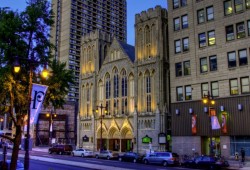 One of the most interesting partnerships I've seen in recent years has been between the hardcore scene and Broad Street Ministries. Through their arts minister Liam O Donnell, who is a lifelong hardcore kid, we were able to start using their space as a venue. From the return of the Cromags downstairs to Strife's 1st Philly show and the incredible Mother of Mercy record release, our scene has been lucky to have such a place.
Liam is a personal friend who has been to so many shows over the past two decades that not only is he excited to work with the hardcore punk scene here but he is legitimately interested in the shows that happen.
The space that we use for our shows is also a shelter during the winter for many of the homeless of Philadelphia. Its incredible to think that what we look at a place for shows is where people come to for aide against a miserable winter.
In an effort to help the BSM gear up for another winter, I've decided to give them space to collect items for their shelter program.
At the fest, the people of BSM will be on hand to collect items that they will be distributing to the homeless over the winter while the BSM shelters them from the cold nights.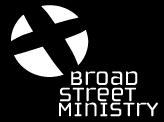 Here is a few words from Jere of BSM …
As I have heard form Liam, this concert will provide a space where people can donate to BSM's Personal Care. This is a part of BSM's social service programs that provide some of the basic and essential personal care items to families and individuals in need.
These items include:
dental care: toothbrushes, toothpaste, dental floss, and mouthwash
body care: soap, shampoo, conditioner, deodorant, lotion, shaving razors
undergarments: underwear, socks, feminine hygiene products
BSM endeavors to a be a 'Cathedral' that welcomes, serves, shelters supports and befriends our community regardless of faith commitments or lack thereof.
We attempt to provide our neighbors with the encouragement and resources that are needed to experience the flourishing God intends for everyone.
We piloted BSM's Personal Care services this spring, and since that time have provided over 3,000 items to people in need. The Personal Care services are offered every week at BSM'sBreaking Bread, a social service and lunch opportunity. If supplies and funding allow, we plan expand the Personal Care system to also be offered during BSM's 315 South Homeless Cafe, a warm, welcoming, and safe space to provide shelter during winter and spring months.
Families and individuals who experience homelessness and hard times often find great difficulty getting even the most basic personal care items.  BSM's Personal Care initiative works to create an efficient and dignifying solution to provide those essential items.
any BSM questions can be directed to [email protected])
You can find the BSM in the big building during TIH, so visit them and bring some help to those that are in need.