Blog
This Is Hardcore 2012 is coming together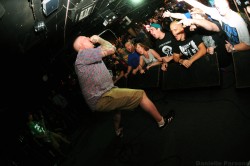 It's been too long since I posted some fest info.
Here is the basics for you if you haven't been keeping up
This Is Hardcore Fest 2012 will be held on August 9th thru 12th
Thursday August 9th will be at the Union Transfer located at 1026 Spring Garden Street.
Its only a few blocks from where we've been holding This Is Hardcore every year..
This will give us a chance to have even MORE 4 day passes available for you all..
August 10 -12th will be held at ?????
This is the first year we've ever took a serious look at other options for the festival and its not something we're rushing into or deciding upon harshly.
There are a few options on the table as we speak and we're not totally SET on moving but its something we need to think about.
We will be posting as soon as we have information regarding the site of the fest this year.
It will stay in the same area as This Is Hardcore Fest always has so don't worry about needing to find new favorite hotels or not knowing how to find it.
TICKETS AND LINEUP WILL BE ANNOUNCED
THURSDAY MAY 17TH
This will give us the full support of the Ticketfly staff so we won't have the site crashes and hecticness that we experienced last year during the holiday.
Ticket prices within a few bucks of what they were last year.
As we continue to confirm bands we will have a better idea of the pricing for the passes and the information will be available on here.
Until we get more info just keep it in mind that this will be our 7TH YEAR and we've got alot planned to put the past 6 years to shame.. here's hoping your holidays were great and you're ready for us in the New Year.
thanks..