Blog
Andy From Praise gets a few words in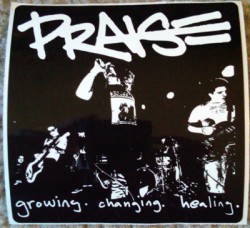 How does it feel going from being in champion to doing Praise?
It has its ups and downs. I miss seeing those guys on a regular basis and being in a van with them but Praise offers a whole different vibe. When I joined Champion, it was right after they recorded Promises Kept so it was just non stop touring planned out for almost a year. After the touring slowed down I really wanted to write another record with them but unfortunately things didn't work out that way. With Praise its a pretty laid back vibe. No plans for world touring, not that we don't want to, but at this point in all of our lives its just not feasible. Its cool starting fresh and doing things over again. The way things are with Praise right now, we have a lot of time to think about songwriting and lyrics. There's no rush to do do anything and its cool to work at our own pace. The fact that we have a close friend who is willing to put out our records whenever we want is a beautiful thing.
what is the most important part of hardcore for you?
For me, the most important part of hardcore is finding a message and something to relates to me on a personal level. As I've gotten older I definitely find it harder to find bands and people who I relate to. Its not to say that they aren't there, its just a little harder then when I was 15. I still believe that shows are a place to share ideas, even if I don't agree with all of them. To me its really important that hardcore/punk is an open place to share ideas.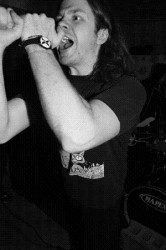 what 3 bands are you looking forward to seeing at TIH?
There are a lot of bands I am looking forward to seeing so its hard to narrow it down to 3 but I am going to try. Here are the bands and why:
Title Fight- Over the last few years Ice developed some really good friendships with some of those guys and its cool to talk to younger dudes who are into the same bands and ideas as you. They are obviously doing really well and its cool to talk to them about how they want their band to operate and what they went through the past 2 years in order to have the LP come out the way they want it to. Plus they are a great band and I cant wait to dive to them.
Token Entry- I think its pretty obvious why I am excited to see them. Positive Force Records. Timmy Chunks. Ernie. All That I wanna do is skate. 
Damnation AD- Damnation AD was one of the few heavier and metal influenced hardcore bands that I always have connected with it. I think in certain ways I always related to Mikes lyrics. I've been lucky enough to see them a bunch of times and every time I am impressed. So loud and so tight.
what are you thoughts on hardcore today?
Like I said earlier, I do find it a little harder to relate to bands BUT that's not to say its still something that is very important to me. I wouldn't continue to play music and go to shows if I didn't think it was something special. I think there are still great bands with a lot of substance, great people, and some great ideas being shared.
Name 3 dream bands to play TIH next year
7 Seconds, Gorilla Biscuits, Lifetime.