Blog
Richie Krutch of Wisdom In Chains gives us a few words on playing every This Is Hardcore so far..
Wisdom In Chains is a class act who has played every TIH to date. This NEPA group melts the best parts of hardcore punk with some light Oi! tones with incredible lyrics made for singing along has shared the stage with many great hardcore groups throughout the world but hold a special bond with TIH and we're happy that they play each year.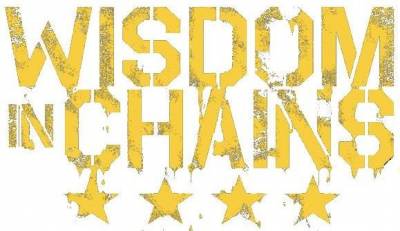 Wisdom in chains is one of 3 bands to play every TIH. does it get boring to play every year?
Boring?  No Way! The whole fest gets better and better every year. It never feel like the year before, and there are always a ton of new faces there.  Of course eventually we will have to sit out a year, but its an honor to have played them all so far.
What 3 bands are you looking forward to seeing at TIH this year?
Madball, District 9, H20
Name 3 dream bands to play next year's TIH
I can only really think of one, and even though I feel bad wanting to see them because they are sellouts..JUDGE.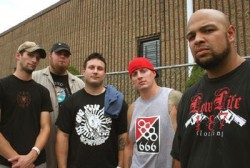 What motivates you to still play in hardcore bands after all the years and bands you've been in?
I just love this kind of music, I feel I I own it, and WE own it.  It's so awesome to have a scene like this, the bands and the kids own nearly every aspect of it.  TIH is a perfect example.
What can we expect from the WIC set list at TIH this year?
Expect a lot of sing alongs, stage dives and smiles…