Blog
Nate and the Cruel Hand crew are ready for their First TIH!!
Cruel Hand has been one of the most active, successful young bands in the past few years. Whether they're out headlining and helping smaller bands or supporting bands like Madball, they've managed to stay on tour for the better part of 5 years.
This weekend is the first time they're playing TIH and we couldn't be more excited.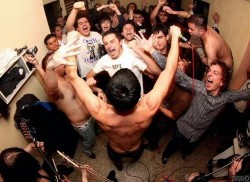 This is cruel hands first time at TIH ! are you excited?
We are so stoked to be apart of TIH! The lineups are always stacked and the vibe is always on point. We're excited to be sharing the stage with so many great bands!
What motivates Cruel Hand to tour as much as you do?

I think what motivates us the most to tour is the fact that there's not a whole lot going on in Maine ever. I couldn't imagine living anywhere else, but if I'm home for more than 2 months i want to blow my brains out . The Winters are hell and we have maybe 2 and half months of summer. Cruel Hand doesn't really have a home base and the scene is really spread out. We only play in Maine 3 or 4 times a year which is a bummer. Its hard to stay busy and not burn out so we try to mix things up with the bands we tour with and the places we go.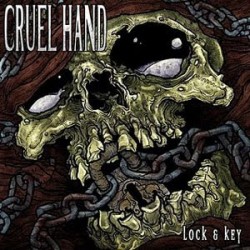 What is up with the fall tour ?
Starting September 8th we're doing a full U.S tour with A Loss For Words, The Greenery and Maker. We're really trying to mix things up with the line up and also with the areas we're hitting. Every band on the bill is different so a lot of the kids coming out won't necessarily be there to see us or to be apart of a hardcore show. But if we can squash some negative connotations for hardcore and make people think differently about how a hardcore band should act or sound like then the tour was a success.
Name 3 bands you're excited for at TIH this year

I hate making lists and if i can only name 3..
Killing Time, Blacklisted, Reach the Sky 
What is the state of hardcore in the us in your opinion?
Hardcore is in an interesting place right now. You have a lot of young people looking beneath the surface, discovering the roots of the music and obscure bands, which is great! What better way to show appreciation to your culture then to know the roots of where it all came from? I guess the downside to that would be the band worship fantasy. Mimicking  moves, biting songs and the fashion show.
I'm not saying we're innocent of this and I'll be the first to tell you that, I just think we all have some room to be a little more creative.
At the same time there are many hardcore bands that are looking out side the box with their sound and touring with other genres which is huge!
We are a self sufficient scene with better networking an support than any other scene out there. We know what were capable of and many of us are ready to be pushed out of the nest to show the rest of the world what we're about